We offer a full range of cloud, IT, and cybersecurity products including support for third-party cloud providers like Amazon AWS and Microsoft Azure.  If you're considering moving to another platform please reach out to our account management team and we'll be happy to explore options including free migration support.
However, if you're intent on canceling you can submit a cancellation request from within your billing account.  Go to https://billing.appliedi.net and log in with your billing account.
Once you've logged in click on "services" as shown below

Then click select the service you wish to cancel as shown below.

This will bring up the service overview page, Select the "request cancellation" button as shown in the image below.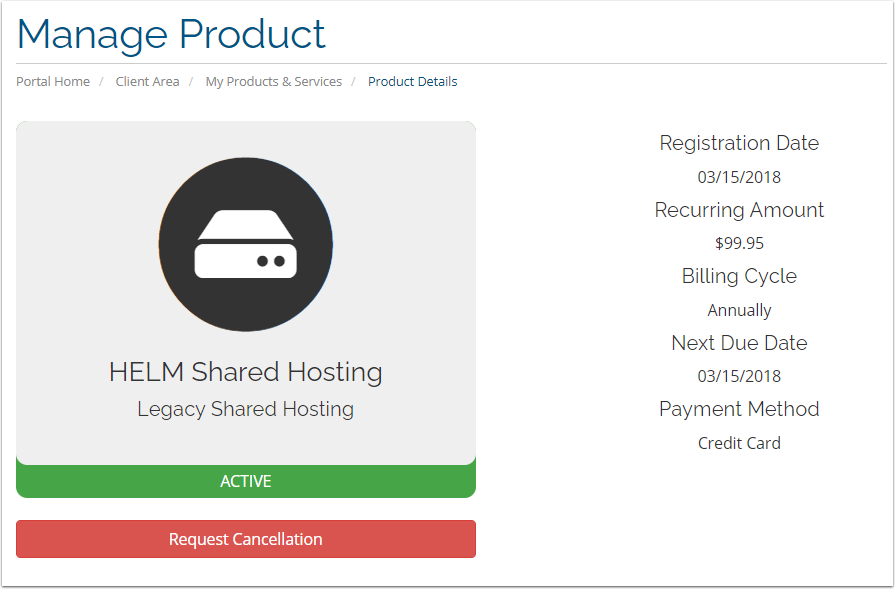 You'll be presented with a short questionnaire, note all questions must be responded to.
Once you have responded to all questions, submit the form and your request to cancel will be submitted. You'll receive a confirmation email within two business days of your request.
Please note Some cancellations may be processed automatically and once a cancellation is submitted, whether processed manually or automatically, all data is removed from our system and can no longer be recovered.
Ensure you have downloaded and securely archived all data prior to submitting your request for cancellation.