Clickon the Account Statements button to view your invoices. From this
screen, you can also search by date on past invoices by using the
provided fields to enter the date period you wish to search within.
There is also a useful calendar button next to the fields that you can
use to select dates: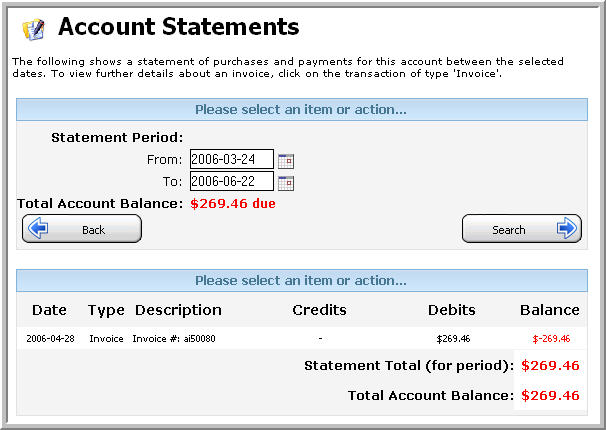 Your
balance is displayed at the bottom along with items appearing in the
statement from the shown dates. To view each invoice, simply click on
it. You will be taken to a screen with more details about the invoice,
including a breakdown of the cost, quantity, and date purchased.
Click on an invoice to view its details: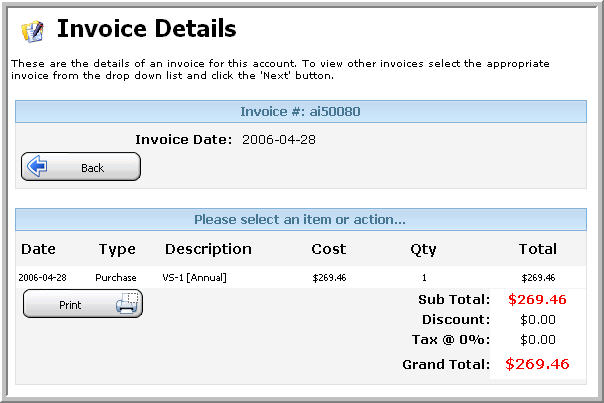 You can also print your invoice with the œPrint button on this screen.
Content retrieved from: https://support.appliedi.net/kb/a1023/how-to-view-account-statements.aspx.