You can quickly test your network connection by pinging some outside websites, such as "ping www.appliedi.net" for example.
Click start > run > type "CMD" [hit enter]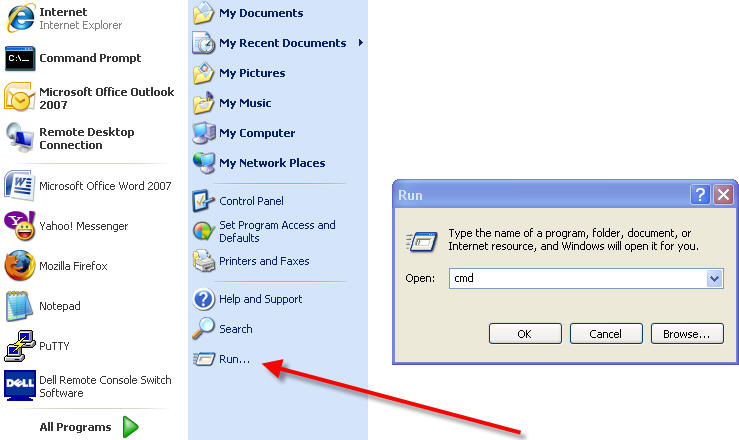 In the command prompt type "ping www.appliedi.net" or any domain such as "ping google.com"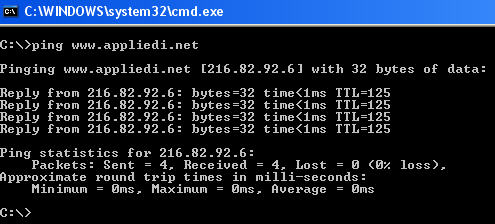 If you are able to ping outside websites, but simply can not view your web page, another thing that we recommend is that you try to view your webpage from another computer. You can actually view your site from an anonymous web viewer by using a free tool: http://megaproxy.com/freesurf and typing in your domain.
If you are unable to ping outside websites, we recommend you test your network connection.
Some things to try:
Reboot your computer
make certain your network cable is plugged in, and that your modem is on
If the problems persist. Contact your ISP.
Content retrieved from: https://support.appliedi.net/kb/a311/how-do-i-use-ping-to-test-my-network-connectivity.aspx.