How do I create or edit a FTP Account in Helm?
FTP accounts let you use an FTP tool to upload files to your account. When you set up a domain, it adds an FTP account automatically for you. This account is the same name as your domain (so if your domain is sampledomain.com, the FTP account will be sampledomain.com) and the login to the FTP account will be the same password you use to log into Helm. You can specify more FTP accounts (if available) if you wish. Click FTP Accounts from the Domain Menu, and then click Add New.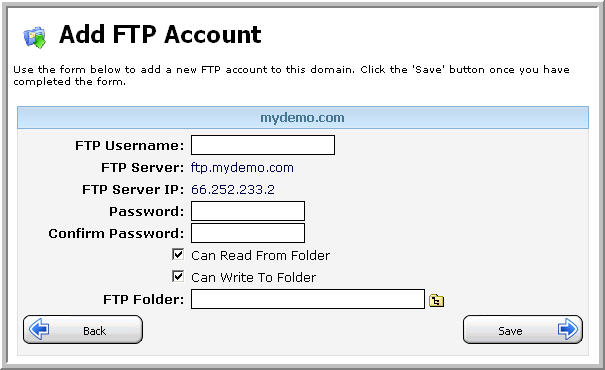 Enter a username (it isn't case-sensitive) and a password (case-sensitive). Choose the permissions available, and then choose the FTP Folder that the account has access to. By clicking the icon at the side of the text bar, you can use the handy FTP folder browser.
You can then select the folder you wish to provide access to, and also expand the folder to allow access to just sub-folders if necessary. To delete an FTP account, open it and click Delete, then OK to confirm.
Content retrieved from: https://support.appliedi.net/kb/a35/how-do-i-create-and-manage-ftp-accounts.aspx.