In this article we'll cover how to install FlexWiki using the Application Packs feature of your Applied Innovations hosting control panel at
https://control.appliedi.net/default.asp
.
NOTE: This article will assume that your site is configured to use ASP.net v1.1 which is the default setting with all new accounts. If you're unsure what version of ASP.net you're using with your site you can adjust it using the control panel.
You'll want to navigate to the domain main menu of the domain you wish to install FlexWiki on and select the Application Packs option as shown below: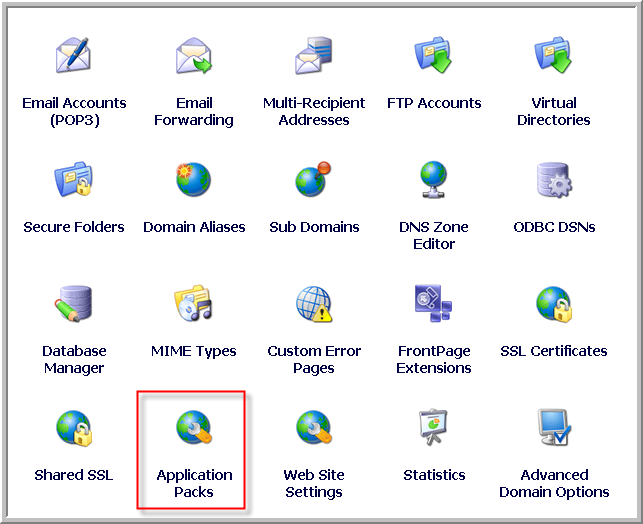 After selecting "Application Packs" you'll be presented with the Application Pack main menu from which you'll select FlexWiki as shown in the below figure. Please note that the number and selection of Application Packs is due to change at any time and your Application Pack menu may differ slightly from the one below.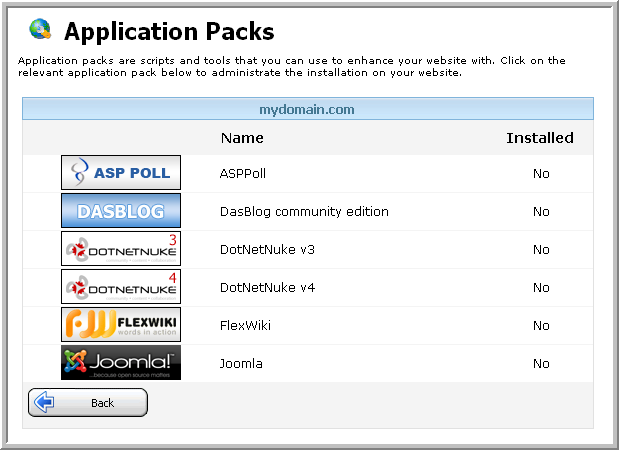 After selecting FlexWiki from the menu you'll be presented with the installation menu as shown below:

For this demo we'll be installing FlexWiki in a subfolder named "wikiwiki" as shown below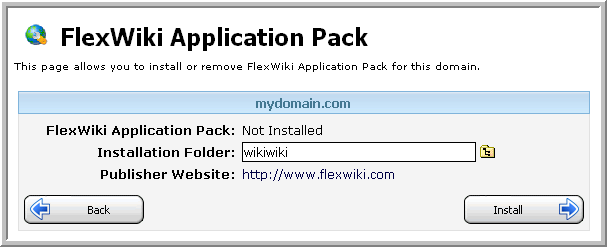 Please review your own settings and then click the Install button. Please note that the control panel is copying several files to your website and this process make take a few minutes to complete. Once completed you'll see a screen similar to below: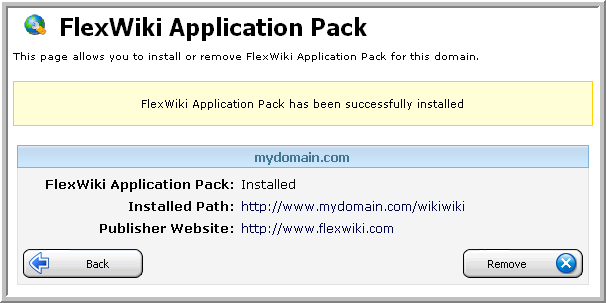 This confirms that your files have been copied and your wiki is ready for you to start using. To access your Wiki, you can click on the link listed in installed path or go directly to the URL where you installed the Wiki.
Content retrieved from: https://support.appliedi.net/kb/a56/how-do-i-install-flexwiki-to-my-hosting-account.aspx.