This article will show you how to setup a URL for temporary access
to your website.
Once logged in to your control panel, under your domain's main
menu, click the link "Click here to create a temporay access URL."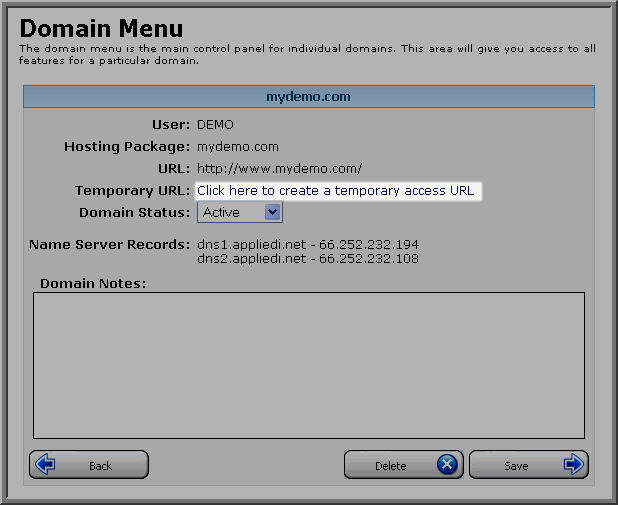 You should be taken to the Temporary URL window. From there,
simply click "Setup" to process your temporary URL.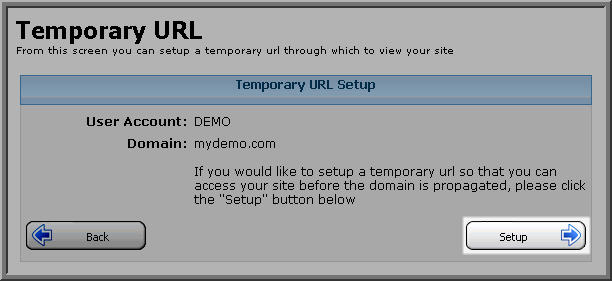 Once finished, you should see your Temporary URL created with
the format, yourdomain.com.mytempweb.com.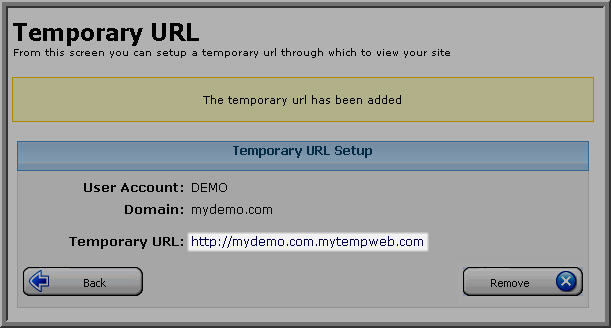 Content retrieved from: https://support.appliedi.net/kb/a989/how-do-i-create-a-temporary-url.aspx.