How do I access the domain menu?
Upon selecting your domain from the domains list, you will be taken to the Domain Menu for that domain.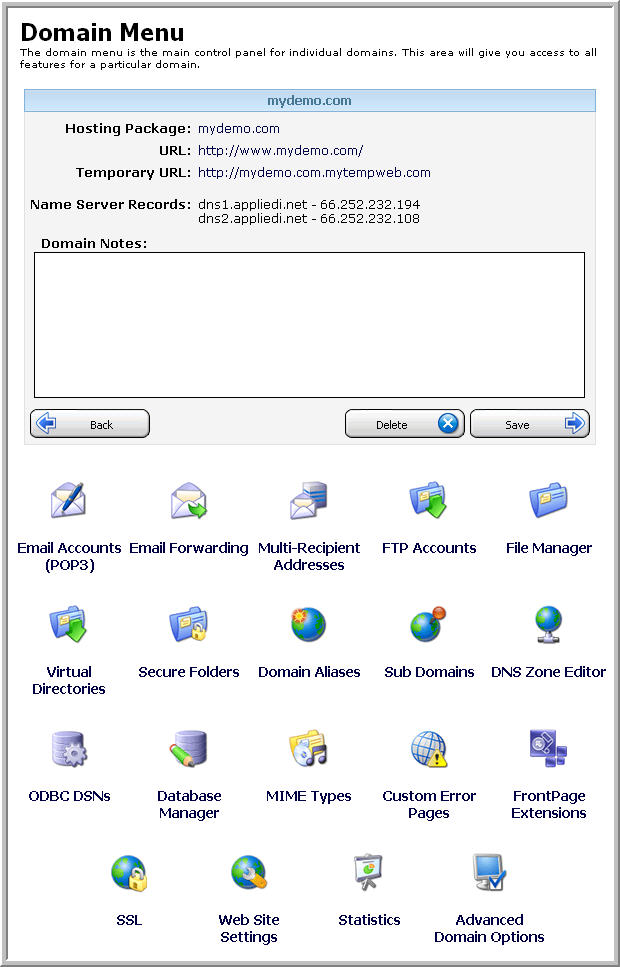 You can see links at the top to take you back to the domain™s package and open the domain™s URL. It also displays the name server(s) that the domain is recorded on. Clicking the œDelete button will prompt you to delete the domain, which you can confirm if you want to remove the domain.
Note:- Not all of the above menu items may be available to you. They depend on whether your web host offers them, or whether you have purchased them (where applicable).
Content retrieved from: https://support.appliedi.net/kb/a23/how-do-i-access-the-domain-menu.aspx.