Helm now has the ability to support automated billing via the use of online payment gateways, and can safely store the credit card details of your customers which will allow for a much smoother transaction, and takes the hassle out of billing for both your customers and yourself. Whether this is enabled or not is dependent on your Helm administrator.
Current Supported Online Payment Gateways
Helm supports the following online payment gateways for automated billing:
– Authorize.Net
– ProTx VSP
– Moneris eSelect Plus
– LinkPoint Secure
– psiGate Gateway
– eWay ePayment
– SecurePay (USA)
– E-xact Transactions
– Velocity Pay
To set one or all of these up, go to:
Home > Billing Menu > Billing Settings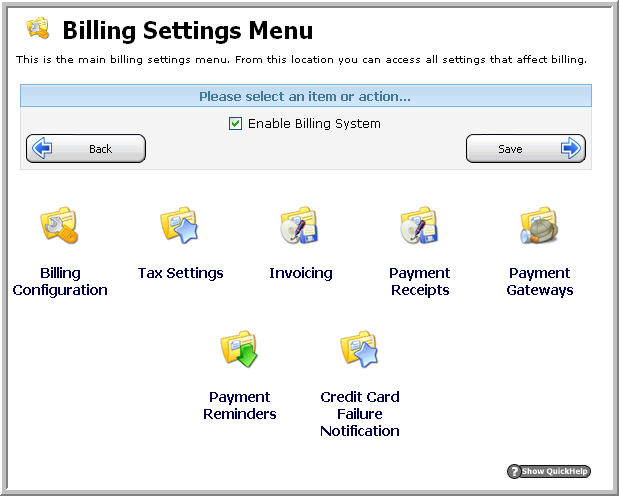 Choose œPayment Gateways from this screen. Now, select the payment gateway you wish to enable from the Automatic Recurring Billing Gateways list, and click Next.

Content retrieved from: https://support.appliedi.net/kb/a1001/helm-resellers-how-do-i-setup-automated-billing.aspx.