Although Applied Innovations provides generous quotas and a robust feature set with each of our hosting plans, from time to time you may find that you need to add an additional resource or feature to your hosting account. Just how each hosting plan (or package) has it's own set of resources, it also has it's own unique set of add-ons or additional features available for purchase with the account.
To add an additional resource to your account first log into your control panel and select the "Packages" option to open the Packages Main Menu: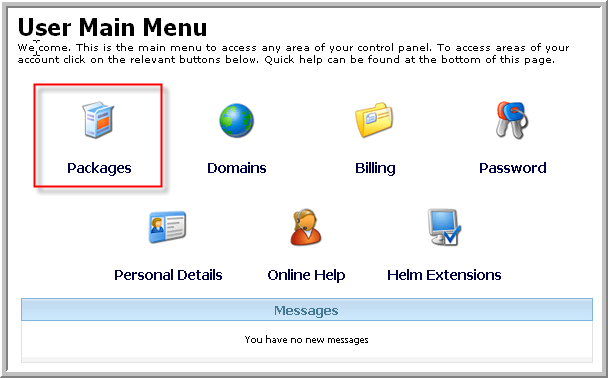 Once the packages main menu is open select the package you wish to add the additional features to by clicking on it as shown below: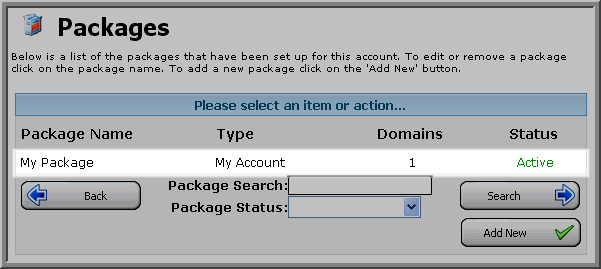 Once you click on the package, select "Extra Features" from the package details page: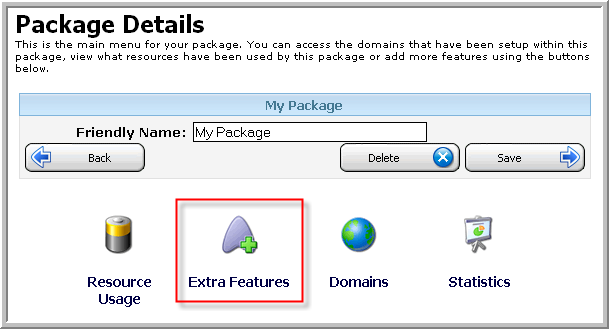 This will open the "Extra Features" menu allowing you to review what extra features are available and also displays any new extra features you may have already purchased. Once you select an extra feature and click the "Add" button to add it to your hosting package, it will be immediately provisioned, added to your account and also billed to your account.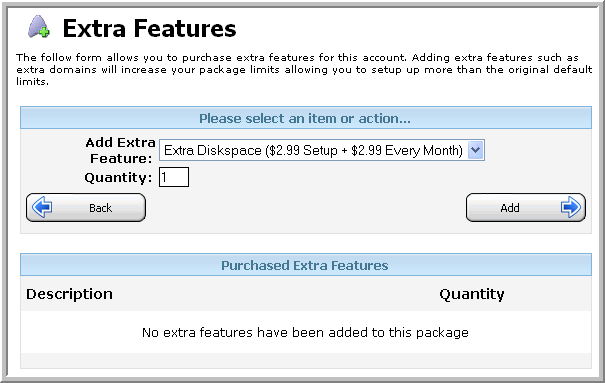 Once you've added an Extra Feature it will show on the Extra Features page as shown below: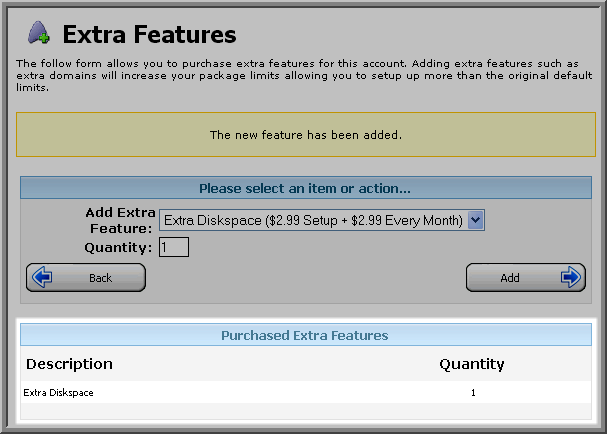 Content retrieved from: https://support.appliedi.net/kb/a1009/helm-add-additional-features-to-your-hosting-account-or-hosting-package.aspx.