Initial Error when loading site: 404
Error seen via FREB: 404.2 Error "Security Denied by ISAPI Restriction"
Issue: a DNN site that was moved from antother server would show a 404 page. This site was using ASP.NET 4, in Classic mode. Changing mode to integrated did not resolve issue, nor did a variety of usual troubleshooting steps, including resetting Handler Mappings.
Resolution:
Using Failed Request Tracing, the error appeared as:

What fixed the issue was to go to the Handler Mappings for the site in IIS, double-click on the 'PageHandlerFactory-ISAPI-4.0_32bit' handler, then in the 'Access' tab, change the setting from Script to None, and then change it back to Script.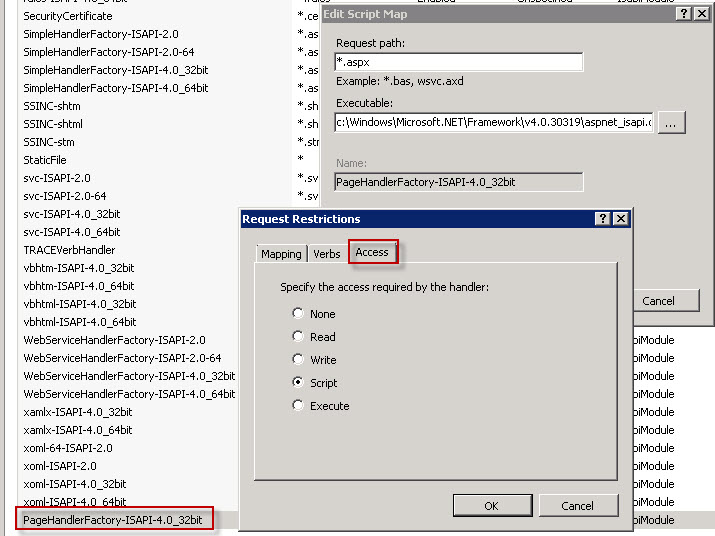 Note: we're not making any permanent changes, the setting is being changed form Script, to None (saved), and then the setting is put back to Script.
Content retrieved from: https://support.appliedi.net/kb/a1318/404_2-error-security-denied-by-isapi-restriction-iis7.aspx.