How to View a Report of SQL Database Disk Usage
First, remotely connect to your database by logging in to the database server using SQL Management Studio.
A separate KB is available here that covers connecting to your database if needed needed:
http://support.appliedi.net/index.php?/Knowledgebase/Article/View/458/84/how-to-login-to-your-ms-sql-server-through-sql-server-managment-studio-express
Once logged in, simply right-click on your database name, go to the 'Reports' area, and under 'Standard Reports' you'll see several options. For checking which tables are using the most disk space, select the report 'Disk Usage by Top Tables'.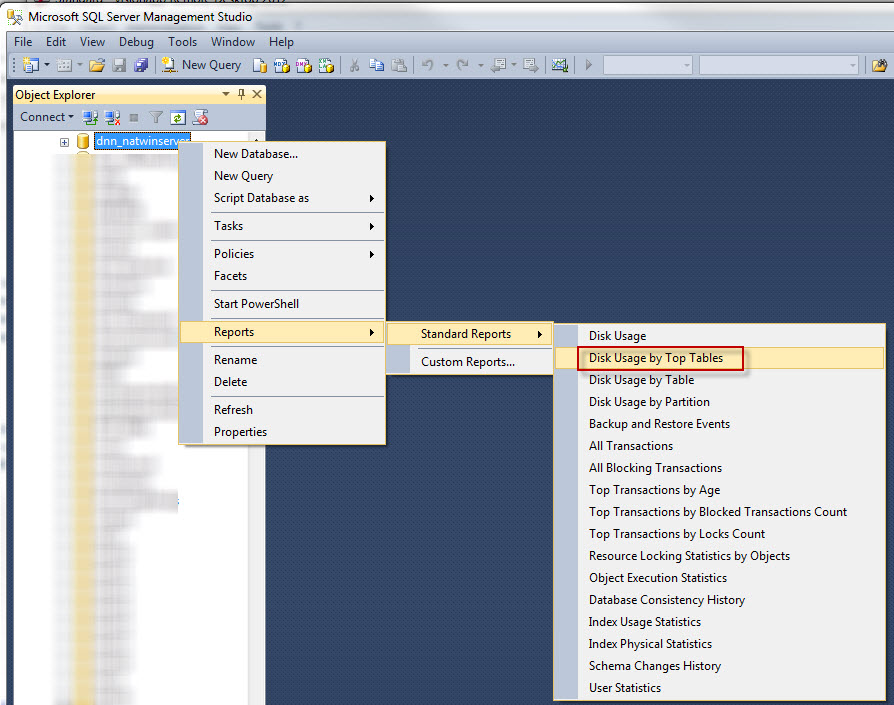 This will provide a sorted report by table disk usage such as in this example: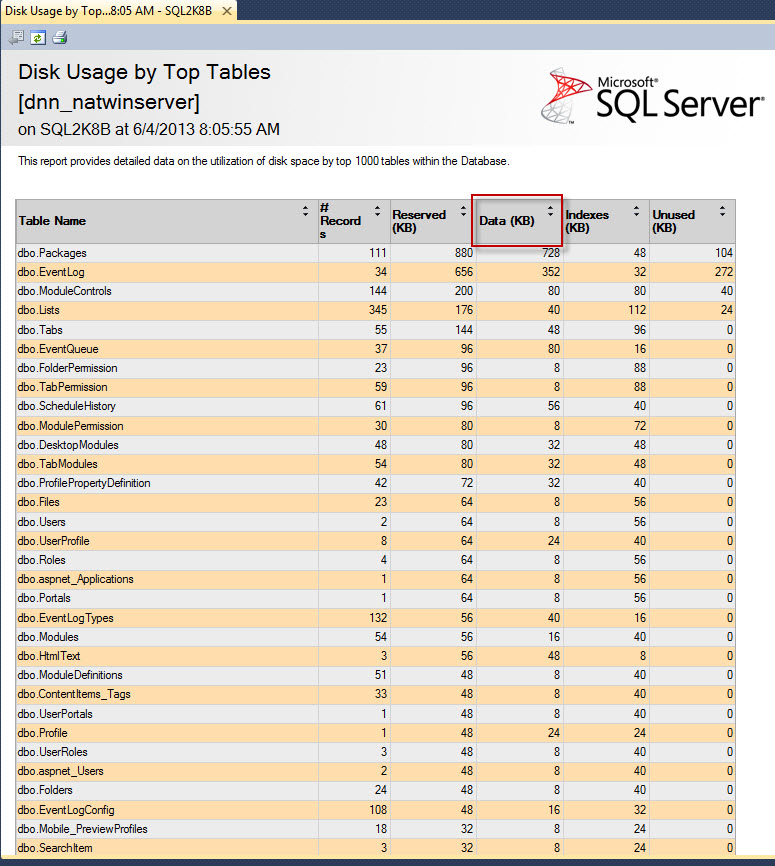 Content retrieved from: https://support.appliedi.net/kb/a1012/how-to-view-a-report-of-ms-sql-database-disk-usage.aspx.